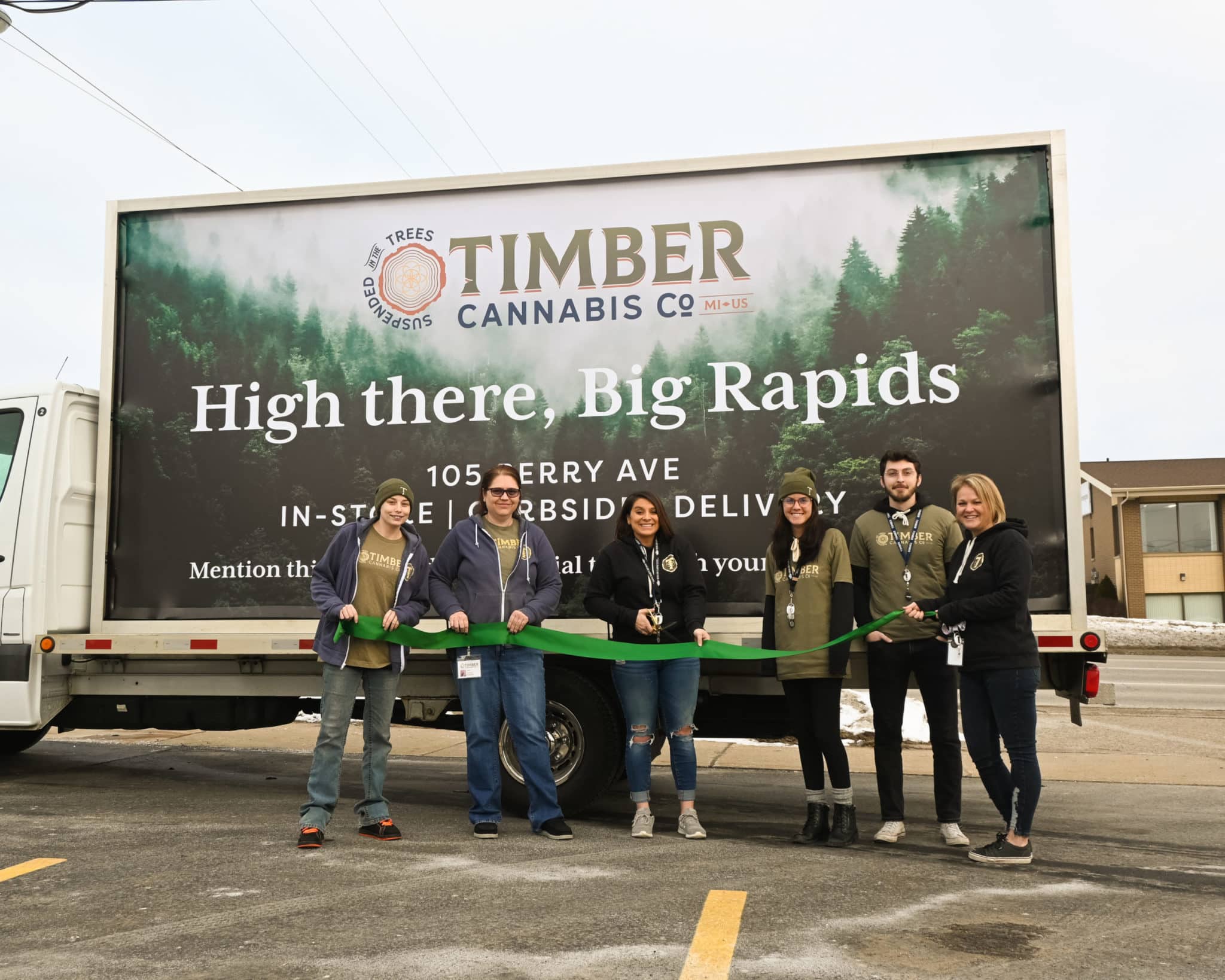 Timber Cannabis Co. Big Rapids
Big Rapids is a beautiful community with a small town vibe and big city conveniences where education, industry, art, and nature collide. Located in Michigan's Lower Peninsula, Big Rapids has convenient access to US 131 and M 20.
Home to Ferris State University, robust industry, and state-of-the-art healthcare systems, Big Rapids now also features a Timber Cannabis Co. Recreational Marijuana Provisionary Center. No matter the season, Big Rapids has plenty of gorgeous nature to offer, with a plethora of lakes, rivers, trails, camp sites, and golf courses. It's a perfect location for swimming, tubing, hiking, fishing, hunting, and snowshoeing!
The city is also home to the picturesque Fred Meijer White Pine Trail. In addition to its abundant natural beauty, Big Rapids has a historic downtown offering unique heritage and a bustling cultural scene. Whether you're looking for local art festivals, coffee shops, breweries, wineries, boutiques,
 or the
best cannabis products in Michigan
,
Big Rapids has it all.