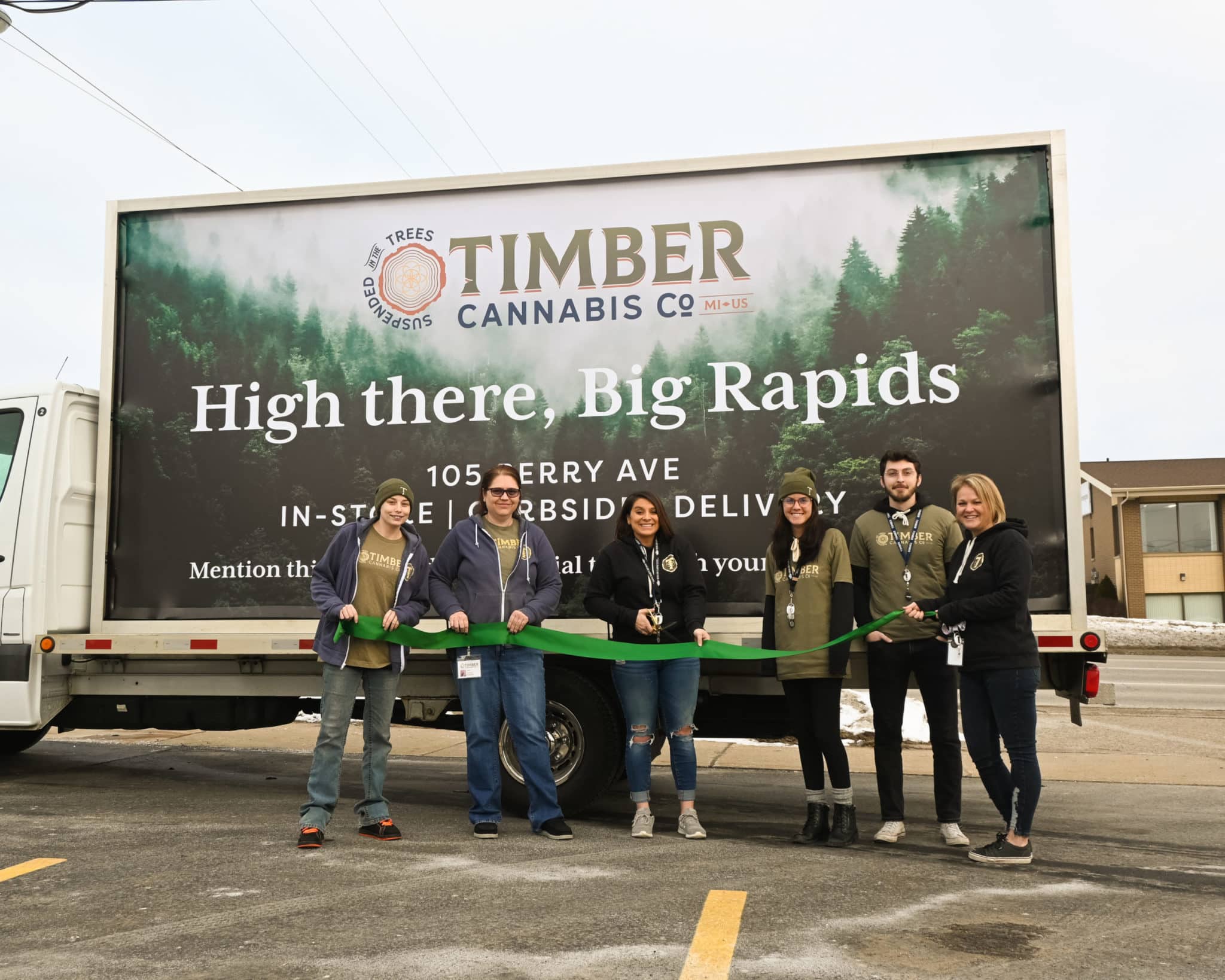 Timber Cannabis Co. Big Rapids
Home to Ferris State University, robust industry, state of the art healthcare systems, and many beautiful parks and trails along the Muskegon River, Big Rapids now also features the newest Timber Cannabis Co. location.
Situated in the West Central portion of Michigan's Lower Peninsula, with convenient access to US 131 and M 20, Big Rapids has a historic downtown offering unique heritage and bustling cultural scene. The city is also home to the picturesque Fred Meijer White Pine Trail
Timber is proud to bring our selection of fine craft cannabis products to the Big Rapids community.